Everybody has the right to have a Healthy, Happy and Peaceful Family Life
For Your Health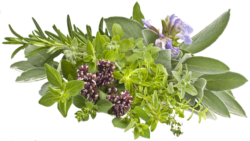 Eating good and healthy with herbs and spices to guarantee a healthy life, unfortunately does not help in any way if the walls are painted with lead poisoned coatings..
Important to know before you buy a paint for your house
Assure you profoundly that your paint must have Zero content of Lead, as well as any other Heavy Metals like Mercury, Arsenic, Cadmium and Chromium. It must be 100% Truthfully Water Based and 100% Non Toxic.

Hence the paint or coating you want to buy must be 100% acrylic without styrene, vinyl, VEOVA, styrene-acrylic, vinyl-acrylic and other cheap substances,

because only 100% pure acrylic paints can resist the all destructive effects of UV rays !

Therefore, it will resist also extreme climate changes, harsh weather and wind abrasion.

This is the only way your family can avoid serious sicknesses and even cancer !
Sustainable Materials for a Better and Healthy Future
It's worth to think twice and calculate the price according
to quality, effective yield of application and real offered warranty